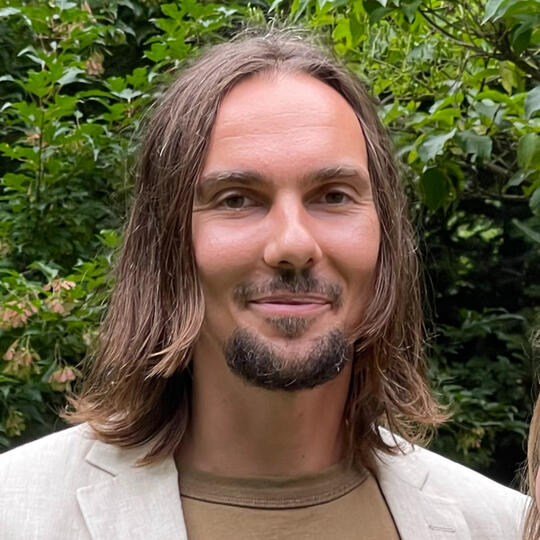 Jared Ralko
Artist & Woodworker
Floating Desk
Ash hardwood, gloss finish.

Accent Chair
Oak hardwood, genuine leather, matte finish.

Coffee Table

Dining Table
Cherry hardwood, satin finish.

Floating Cabinet
Birch plywood, matte finish.

Floating Bedside Tables
Teak hardwood, satin finish.
Patience

Clarity

Friends

Stillness

Rise

Osmosis Triptych

Evolution

Don't Trip

Brighter Days & Melting - Diptych

Reflection

Focus

Simplify

Moonrise & Inspiration, Expiration - Diptych
Staircase & Storage
Oak vaneer plywood, matte finish.

Accent Wall
Built from a client's sketch on a post-it note.

Le Box Luxe
Solid walnut & oak hardwood
Rare earth magnets keep the lid securely closed
Marble says you're invited join the email list!You will receive 2 or 3 emails per year about exhibitions, events, giveaways, and special sales.